I know we've shared flowers before, but this one is too beautiful to keep it just for ourselves. So go ahead, download it and spread the word about it, so others may enjoy it aswell.
By the way, the orange button in the right will do a magic trick, but only if you click it  :)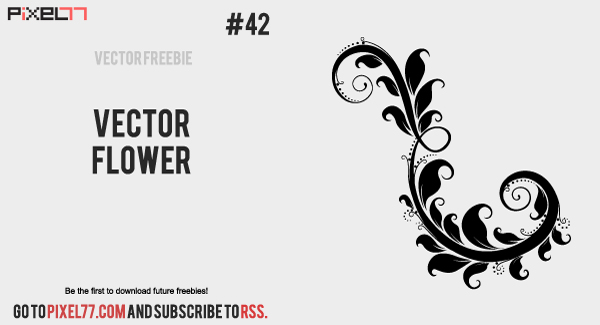 Note: There is a file embedded within th
is post, please visit this post to download the file.
Daily Freebie #42: Vector Flower is a post from Pixel 77